Serving The Central Valley, Bay Area & Southern CA for Over a Decade.
Intrusion Detection
With a wide range of security solutions and designs available, our security specialists will provide the expertise you need to implement a security solution best suited for your particular needs.
Access Control
Increase the efficiency of your security operation and the health of your building to control who has access and how events are tracked.
Video Surveillance
Your business can benefit from 24/7 monitoring, perimeter protection, deterrence from break-ins and theft, employee performance monitoring, evidence for insurance claims and supplemental backup for your security staff. 
Structured Cabling
Designing a fiber optics or voice and data cabling system requires years of experience and hard-earned expertise. We have the experience to consult you on the best communications system for your property and the expertise to see it through to completion. 
Building Security
As an executive tasked with operational security, you have concerns like employee safety, burglary, shoplifting, theft, and asset control – the list goes on. We can help customize the right integrated system for your office building.
Why Choose Beyond Tech Solutions
Offering a comprehensive menu of security system services, the Beyond Tech Solutions team is your trusted, knowledgeable source for innovation and stellar service. Leaving no question unanswered or concern unattended, each of our expert technicians have been hand-selected for their expertise and product knowledge.
Professionalism, Value, Trust, & Integrity
These are just a few of the words that clients of Beyond tech Solutions use to describe their experience with us. Discover why so many business owners and contractors depend on us for their security needs.
Leo Tores
"I have used Beyond Tech Solutions for camera work at several of my business. Andy and his team provide great security camera solutions. They are prompt and do a great job with installing all the equipment and answering your questions."
Jeff Johnson
"Once a date was set the work was done quickly. I appreciate that even after the installation they were quick to respond to any adjustments we desired. We used them a few years ago and the service is still good. They bring a smile to my face!"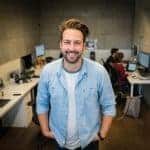 James Anderson
"Beyond Tech Solutions is our exclusive security system consultant. Andy is very professional and courteous. He delivers what he says on time and at the price he says with no hidden costs. We compared his service with several others and we're very happy with choosing Beyond Tech Solutions for our security system needs."